Take on-site casino marketing promotions to a new level...
SweepstakesLIVE-HD is a real time sweepstakes drawing system designed for displaying contest winner's names and ad content on a network of video monitors, located throughout a casino. SweepstakesLIVE! provides casino marketers with the tools they need to create and manage real-time, on-site marketing promotions. SweepstakesLIVE! adds an element of entertainment and excitement to the on-site marketing experience.



How it works...
SweepstakesLIVE! is used everyday by casinos for managing 'sweepstakes style' promotions on their local digital signage networks. SweepstakesLIVE! can run on your existing digital signage system, or it can be setup to run on a separate, self contained network. Here's how it typically works: The Marketing or Promotions department selects a group of winners for a particular event. The winners can be manually entered into the system or captured from another system. The event starts with a 20 second animated opening (with optional music), which is branded for the specific promotion. The winner's names are displayed on screen throughout the property, for a specific length of time. The object of the game is for the winners to arrive at the displayed location before the game timer runs out, to claim their prize.
User friendly software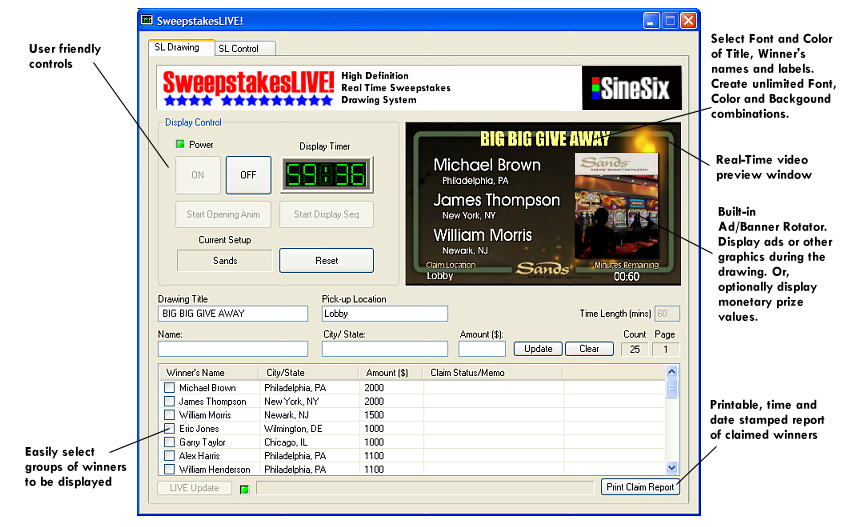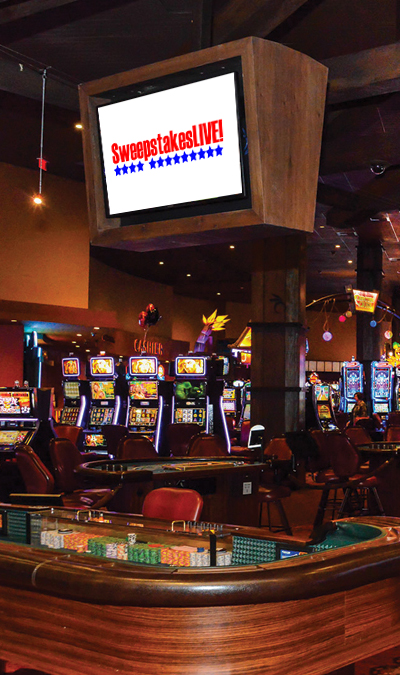 SweepstakesLIVE! provides an element of entertainment and excitement for your customers. Use the Banner Ad feature to rotate advertisements or other messages during the game, while 'all eyes' are watching - for maximum exposure.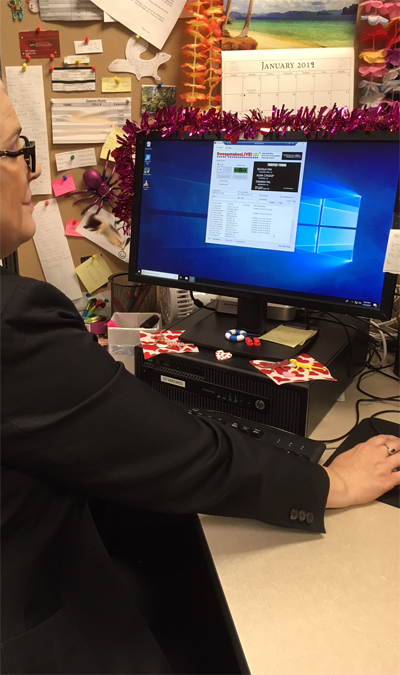 SweepstakesLIVE! events can be managed right from your desktop PC. Multiple winners lists and events can be stored for easy retrieval. You can also easily make on-screen updates to display when a winner has claimed their prize.
Tech Stuff..
SweepstakesLIVE! is delivered as a turkey package, ready to interface with your existing digital signage network. The system includes options for triggering external devices, like video routers and switchers.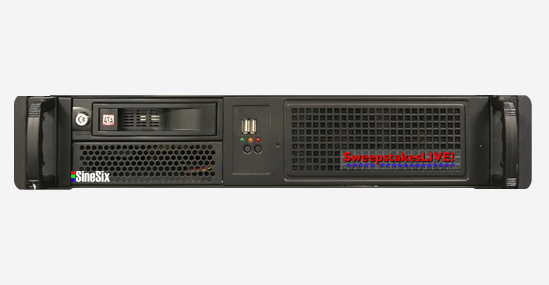 SweepsatakesLIVE! Controller
The SweepstakesLIVE! Controller is a compact, 2-space, rack mountable unit. It features a selectable HDMI or HD-SDI video output and full network support over ethernet.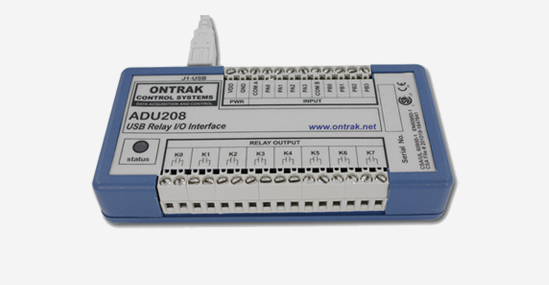 ADU External I/O Interface
The ADU external I/O is an optional component that allows SweepstakesLIVE! to control external devices, like routers or switchers. This unit is typically required for systems that need to be dynamically reconfigured or switched to another preset, in order to display the game feed.